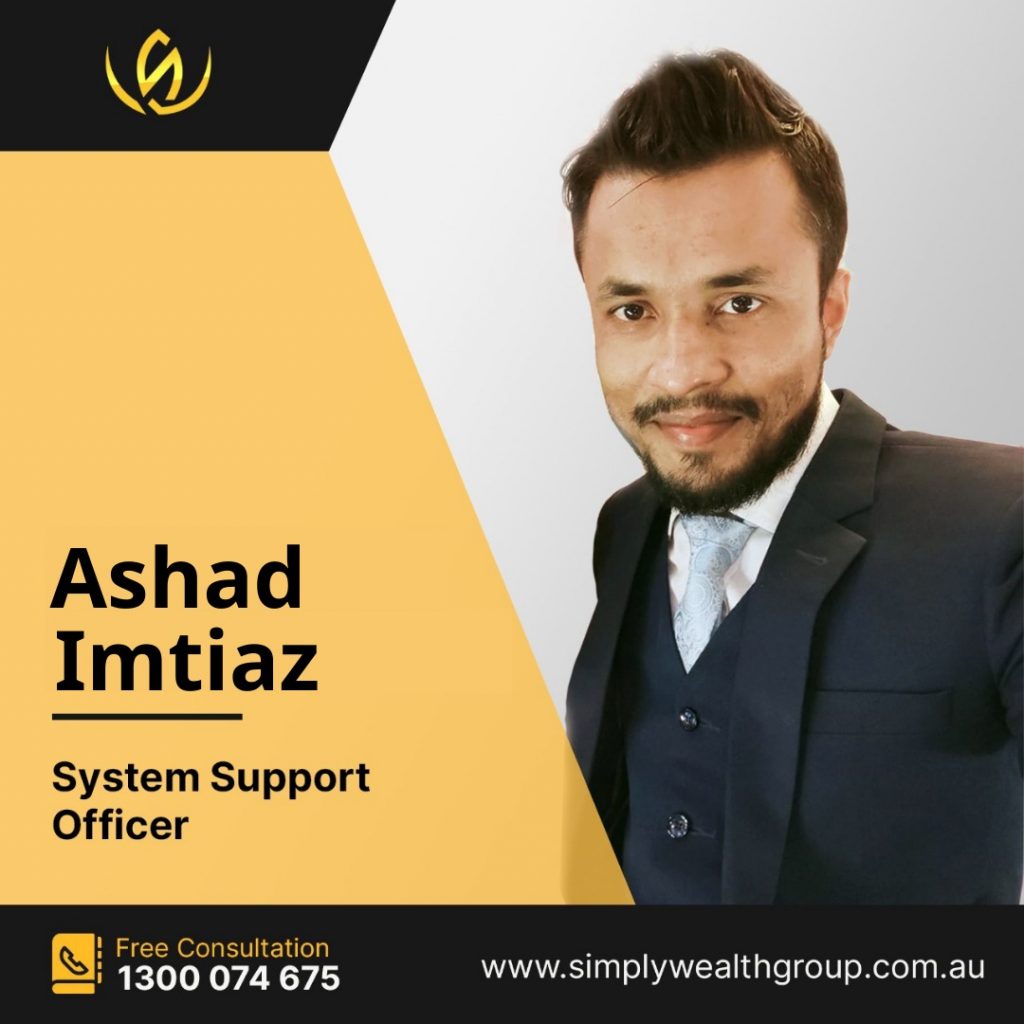 Ashad is a System Support Officer at Simply Wealth. He makes sure that the business runs smoothly and efficiently. He is very detail-oriented, which makes him perfect for doing his job. His most important task is to checks for clients interested in purchasing a property from Simply Wealth.
His job is to ensure that Simply Wealth clients are up and running as quickly as possible. In addition, Ashad is knowledgeable about all of the latest programs and software, which allows him to do a thorough troubleshooting job for any program or software issues.
Ashad's background in technology comes from working with computers since childhood. Once you've learned about Ashad, you'll learn about the latest system he installed at Simply Wealth and how he made it work so well for the company.
Simply Wealth is Australia's leading property investment company with the expertise to help you to get the best-performing properties. The first choice for first home buyers & investors, we as a company inspires, educate, guide, handhold, manage and work with you one on one to get the best properties in Melbourne's top-performing suburbs.
Delivering solutions that make personal sense. Not just financial sense.​
We are an elite team of property professionals who are full time property investors with proven results. We also value an ethical approach when it comes to property investments, laying out all the considerations, so that you have information beyond numbers when taking decisions.